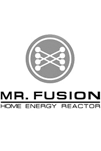 Call Me with ILM's Tom Martinek
CGS: Episode 26
(May 30, 2005)
Special Interview with Tom Martinek, digital supervisor of Industrial Light & Magic and CGS listener! And just how many glitches can one episode have?! Hulk Smash! (1:10:36)
Listen to the show!
Share
(01:29)
CALL ME
Listener
Tom Martinek
, Digital Supervisor at Industrial Light & Magic, joins us to talk movies, comics and more. Hear how he got into the special effects career, his work on
Batman Forever
,
Star Wars Special Editions
,
Hulk
and more, his thoughts on using special effects and even his own graphic novel project.
(1:01:15)
SHIPPING THIS WEEK
for May 25th.
WEBSITE MENTIONED
Diamond Comics Previews
Look up your favorite comics (Superman, Black Cat) or topic (Artist Interviews, Reviews)