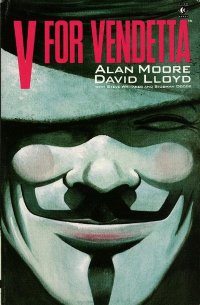 V for Vendetta
CGS: Book of the Month
(April 5, 2006)
Before he imagined the famous Watchmen, Alan Moore penned V for Vendetta. In this episode we look at every detail of this classic. We also compare and contrast with the recent movie release. Boy did some tempers flare!
Listen to the show!
Add this episode to your website
Share
Shownotes
Related Episodes
Comments
Show notes coming soon.
Look up your favorite comics (Superman, Black Cat) or topic (Artist Interviews, Reviews)